Digitalising the Energy System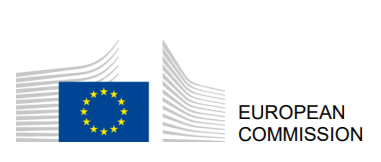 The Commission adopted the long-awaited Action Plan to digitalise the energy system. The latter largely confirms the measures included in the leak version discussed during our meeting in London.
Several of the measures included in the plan address issues related to the management of the grids requiring the involvement of DSOs. The most relevant initiatives for GEODE are listed below:
Boost data sharing
Revamp by Q1 2023 the existing Smart Grids Task Force (SGTF) restructuring and renaming it as the 'Smart Energy Expert Group'. To strengthen the group's work on data sharing a permanent working group (Data for Energy – D4E) will be established.
Within the Smart Energy Expert Group a structured high-level dialogue with national representatives on 'Digitalisation of energy: state of play, progress, opportunities and challenges' will be set up. The expert group will launch a complementary analysis between the Commission and Member States based on both the NECPs and the cooperative dialogues foreseen for the national Digital Decade roadmaps.
Promote investments in digital electricity infrastructure
Support the EU TSOs and DSOs to create a digital twin of the European electricity grid. The exercise, to be started before the end of the year, will aim at creating a sophisticated virtual model of the European electricity grid
Assist ACER and the NRAs in their work to define common smart grid indicators, as well as objectives for these indicators, so NRAs can monitor smart and digital investments in the electricity grid annually as of 2023 and measure progress towards the creation of the digital twin
Ensure benefits for consumers
Between 2023 and 2024, identify and shortlist digital tools and produce guidance on energy sharing and peer to peer exchanges for the benefit of energy communities and their members as part of the Energy Communities Repository
In the same time frame, develop an experimentation platform to test and simulate energy communities
Strengthen cybersecurity
In Q1 2023, propose a delegated act on the cybersecurity of cross-border electricity flows
Subject to confirmation, the Commission also intends to propose a delegated act on the cybersecurity of gas and hydrogen networks
You can find the full Action Plan here
Alongside the Action Plan, the Commission also adopted a Council Recommendation to improve the resilience of critical infrastructures in a number of priority sectors, including energy, against possible physical, cyber or hybrid attacks.